Hair Extensions
Blowout tips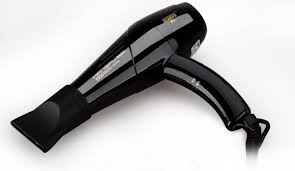 Producing a Salon quality Blowout.
I'm going to condense this tip into five very important steps, perfecting these will require the time you take and repetition using the steps below,
1) The right Blowdryer, I can't begin to imagine how difficult it must be to use a dryer with a heat and air flow that feels more like a summer breeze. You need at least 1800 watts of power and multiple heat settings. Use medium heat for pre-drying and high heat when you start working with the brush to manipulate the shape of the hair. Always finish with cold setting to close the cuticle and set in your efforts.
2) Nozzle, never discard this, the little accessory on the end of your dryer is invaluable, It is the key to getting enough heat on the hair to smooth whilst creating a buffer so you don't scorch it.
3)Round Brush, Straightens, makes ends flip, creates waves and builds body into fine hair. Remember to save time the larger the surface area, the quicker the result, brushes with vents save even more time!
4) Hair-clips. Keeps your layers separate allowing you to start underneath where any successful blowout starts. Also helps you to avoid over-drying sections leading to damage. If you need any of the tools mentioned above, just ask us and we can source the very best available to suit your hair and current hairstyle.
5)Last but definitely not least, correct styling products. Using the correct styling products for the desired effect and your hair type is invaluable to getting a really great result when styling your hair, there are so many products for everything from body building to smoothing that finding the product just right for you is something you should discuss with your stylist who can not only make a suitable recommendation but also show you how to use it to gain the maximum effect and benefit.