About GOLD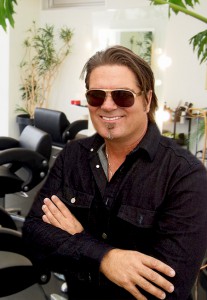 Gold Salon is Tokyo's leading Australian owned and managed hair salon. Our team all speak English, a necessity for a salon who's clientele is over 95% foreign nationals.
To best service and relate to the various, individual hair needs our clients entrust us with, all our team members are selected not only for their high skill  level on Non-Asian hair ( although they are highly skilled with Asian hair also), but also for their ability to comfortably consult and converse in English.
Read more….
Gold's Australian owner constantly trains the team, assuring all staff are kept up to date with current hair directions from abroad.
So if it's a clean precision haircut on straight hair, some gentle layering to enhance and celebrate your hair's natural wave and movement, soft subtle highlighting, a more directional "fashion forward" colour look, or any of the myriad of other services we offer to make your hair look just totally fabulous, then we wish to say to you
"Welcome To Gold!"
Video
Recent Posts
New clients booking for services that exceed one hour will be requested to pay a ¥5000 deposit to secure your appointment.
Any client failing to show up or cancelling an appointment within 24 hours of their scheduled appointment will be requested to pay ¥5000 late cancellation/no show fee,
Thank you for your understanding