Colouring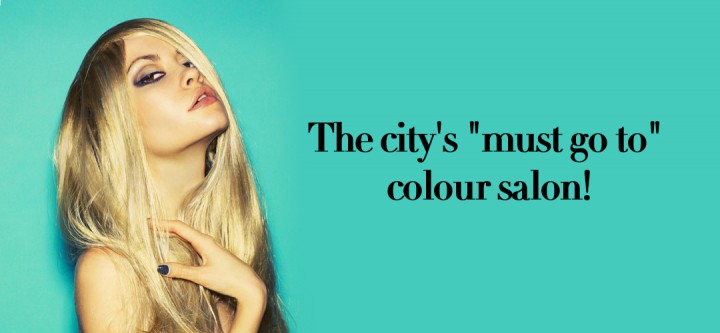 Our salon proudly stands behind the reputation we have developed over the years as Tokyo's leading hair colour salon.
We take very seriously the trust our clients extend to us when they request a colour service at Gold. There is so much behind the scenes that is involved in creating a beautiful colour outcome for somebody. There are also a number of factors to be taken into careful consideration including, clients skin tones, the natural hair's base colour, the hairs overall condition and quality, techniques necessary to achieve desired results, strength of required chemicals and their correct, safe use, and much much more. To ensure Gold's enviable reputation as the "Must go to salon" for hair colouring in central Tokyo, our team spends many hours every month constantly training and researching new products.
We also keep abreast of the latest techniques to guarantee top results and our client's satisfaction. So if it's sublime natural highlighting, hand-painted balyage or ombre looks you're after or perhaps you fancy a little warm shimmer with a glossing semi-permanent colour, maybe you need to cover those stubborn grey ones? or heaven forbid, you need to fix up some other salon's failed attempt with our superior colour correction methods? Then you will find we have the skills, talent and knowledge to get you the result you not only want, but something that looks seriously good on you.
We source our hair colours from major international product companies such as L'oreal, Wella and Revlon amongst others to assure hair type compatibility and optimum results. At Gold we are committed to providing the leading edge in hair colouring technology, and have now sourced a world leading organic based, non ammonia hair colour range suitable for anyone with chemical sensitivities, allergies or just someone desiring to decrease their chemical/toxic exposure in the salon.
The products we have sourced have been developed with the intention of replacing wherever possible, any chemical compounds with a naturally derived alternative. These products are "Low Chemical" formulas as opposed to "No Chemical formulas". Chemical free colours, with the exception of Henna, are not currently available. This method of formulation brings the colourants chemical/toxic load, way down over conventional hair colouring products.
Colouring
Semi Permanent Colour

Short

¥11,000


Med

¥12,000


Long

¥13,000


Semi + ¼ head hi-lights add

¥7,000


Semi + ½ head hi-lights add

¥9,000

Permanent Colour

Regrowth

¥12,000


Hi-Lift Regrowth

¥13,000

Virgin Application

Short

¥12,000


Med

¥14,000


Long

¥15,000


+1/4 head hi-lights add

¥7,000


+1/2 head hi-lights add

¥9,000

T-Bar

¥6,500

Ammonia Free Organic Colour

+¥2,000

Balayage

Full Balayage

¥24,000~


Shadow root/Gloss smudge

¥10,000

Foil Hi-Lights

¼ head

¥13,000~15,000


½ head

¥17,000~19,000


Full head

¥22,000~24,000


Accent Foils

¥600 per foil (max 12 foils)

Toner

¥7,000~8,000

Bleach

Regrowth/ Short

¥19,000


Med

¥22,000


Long

¥24,000

Extra Colour

+¥2,000~4,000
charge applied to any colour price where excessive product was used