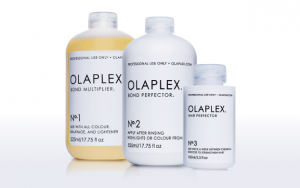 Olaplex
 is a two step in salon treatment used during the color
process, not after like other treatments, which acts as an insurance
policy for your hair, ensuring your hair`s integrity during coloring,
especially bleaching and other chemical services.

Olaplex is a Bond Multiplier that dramatically minimizes breakage from
powerful chemical in salon processes, the results are simply amazing.



A two part in-salon service with an optional and highly recommended
weekly 3rd step, to use as a home maintenance or top up of your in
salon 
Olaplex
 treatment.
Choosing 
Olaplex
 is the kindest gift you could ever give your hair.
Colouring
Olaplex

+¥4,500