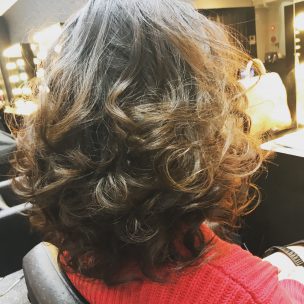 Michelle just jetted in this morning from London, first stop Gold for some vavoom hair before the serious shopping spree starts….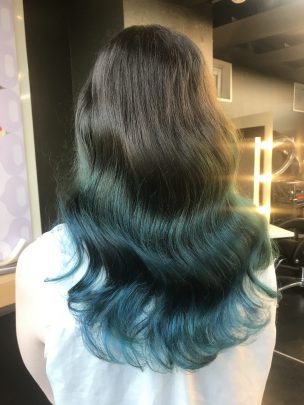 This O'mbre trend has been kicking around for some time now but it's always fun when someone allows you to make a edgier interpretation of a classic. Hair colour by Yuki for Gold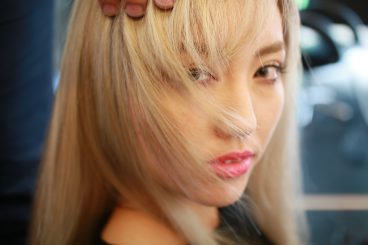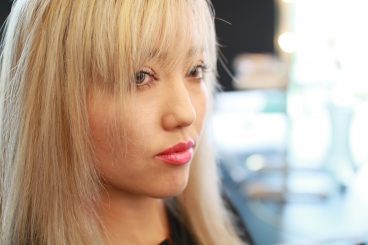 Lots to do to get this hair looking great, large 5cm regrowth, rest of the hair yellowish,damaged, discoloured blonde. Working with a mild bleach, hair protected with Olaplex, toned with soft ash/beige toners, results nothing short of miraculous. Video of this process uploaded soon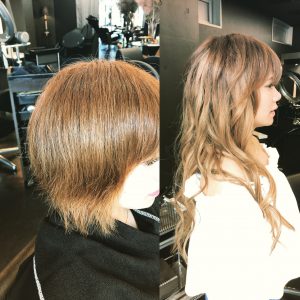 Gold stylist Yuki really pulled a rabbit out of a hat with this extension makeover, just 150 pieces and Kimberley looks like a completely new girl!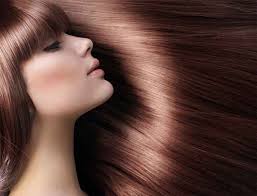 B.K.T Information.
Brazilian Keratin Treatment (BKT) is a revolutionary professional salon service
that for so many people becomes a real "game changer" when it comes to styling hair at home.
As it is a relatively new genre of hairdressing service (approx12 years since it's first commercial formulation)
BKT's formulas and processes have undergone many changes and refinements
and are still developing year by year.
Below, I will outline the effects you can expect from a BKT service
and hopefully dispel some of the myths too.
What is BKT?
Firstly, BKT is not a straightening service!
Rather, it is what we refer to as a "Smoothing Treatment".
You can expect a major reduction in your hair's frizziness and fluffiness and in many cases it will deliver a slightly straighter result but it can not be relied upon to achieve straight hair as would be the case when having a straight perm or Japanese straightening for example.

Who should have a BKT?
BKT is best suited to someone who regularly blowdries their hair straight as a support service.
After BKT you should find your blowdrying time reduced significantly and the
ability of your hair to hold and maintain the blowdried finish enhanced dramatically.
It is unrealistic to expect that after BKT you would not need to blow-dry your hair
and that it would air dry smoothly by itself, this is very important to understand and consider.
Does BKT damage the hair?
No, BKT does not damage hair but as it is a protein based treatment,
from time to time people feel their hair is less soft which is a characterization of any "protein" based treatment.
Keratin protein not only protects and strengthens hair but hardens it also.
The coating of Keratin along the hair shaft that is the hallmark of any BKT
provides a protective barrier against further damage as well as an insulation layer against humidity.

How long does BKT last?
Approx 3 months if maintained with a non Sodium Chloride shampoo,
If your shampoo contains Sodium Chloride we can not guarantee the treatment.
In many cases BKT has been known to be effective for longer periods
sometimes beyond six months but 3 months is considered average.

Will BKT effect my colour?
If your hair is salon coloured, depending on what kind of colouring you have ,
you may experience lightening, fading or a shift in tone (blondes becoming warmer for example)
and may want to set up your colour appointment very soon after your BKT,
please ask your stylist what might be the specific after-effect for your particular hair.

How much is a BKT service?
We categorize BKT into three different price points
These prices exclude Govt Tax (currently 8%)
Short hair: hair to the bottom of the ear lobes  23,000yen
Medium hair : bottom of the ear lobes to just touching the shoulder 28,000yen
Long hair from the shoulders down  33,000yen

We also reserve the right to add a minimum extra charge of 2,500yen to any BKT service for extremely
long hair and/or very thick hair where excessive BKT solution was needed to get the result.
As I mentioned earlier, BKT has undergone many formulation changes and refinements.
Gold's BKT formula is FDA approved.
Early BKT formulas contained very high levels of some dangerous chemical compounds particularly Formaldehyde.
High level Formaldehyde BKT solutions have been largely outlawed in most countries
but still seem to be available in much of South East Asia, India and the Middle East.
These high Formaldehyde formulas give a much more effective result, not only in relation to smoothing but also straightening too.

Some results I have seen on hair done in these countries have more of an appearance of chemically straightened hair as opposed to BKT in as much the hair treated never returns to it's natural wavy state and also often feels chemically damaged.
If you have had a BKT in another country, you must understand that the results achievable from our BKT are limited to the formulas we are allowed to use by law, Unfortunately if you have had BKT in any of those regions mentioned you may find our BKT less effective than you expect.

Any further question about the above or anything else please feel free to ask your stylist.
Thank You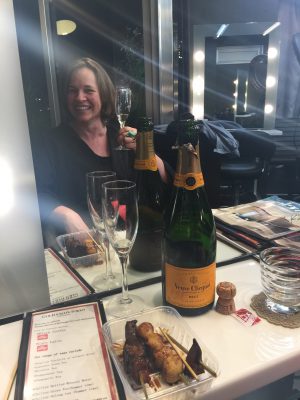 Being a salon with a very large foreign clientele, it's a fairly common occurrence to say a final goodbye to clients who have been great supporters and friends. After nine great years of knowing her, it's especially sad to say farewell to our dearest Tracey, always such a pleasure to have you in the salon and to say you will be missed is a major understatement, Bon Voyage darling, Tokyo's loss is Budapest's gain!!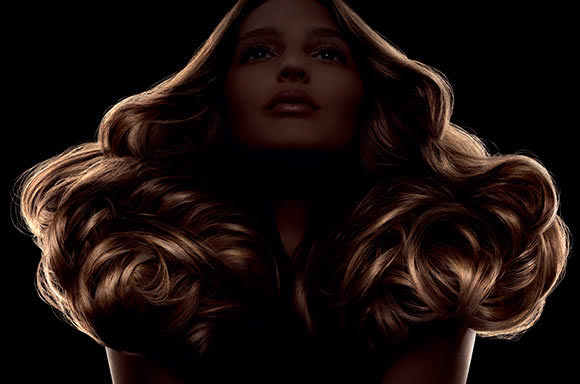 Shu Uemura's "Art of Hair" line debuts at Gold on the 29th of this month, we are really excited to be not only carrying their range of great haircare and styling product but also adding their premium, personalized treatments to our treatment menu. Shu Uemura's treatment line is like no other. Your stylist blends 3 separate conditioning, moisturizing serums into a base cream, each serum element is carefully measured in varied quantities, to create a unique treatment specifically tailored to your unique hair type, texture and damage level. This is the most bespoke treatment I have come across in my careers thus far and the results I've seen are fantastic! The calculation of the three serum elements is done through a special App on our iPad and the record is kept for future reference. To get everyone as excited as we are about this wonderful new service, Gold is offering a *50% discount on our Shu Uemura Personalized hair treatment, ¥3,250 (Normal price ¥6.500) *This offer is only available from March 29 till Friday April 13 2017 and is not available on Saturdays, Hope you can try this great treatment, we road tested it on each other and loved the results!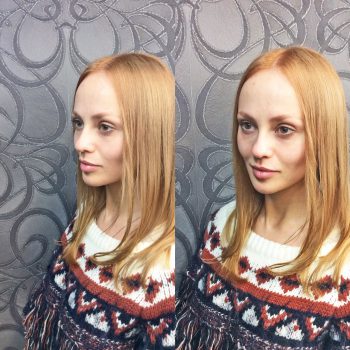 New client Katerina was a little bored with her bleach blonde look leftover from Summer, this copper/gold rinse did the trick to give her a richer, warmer more Wintry look. Lana got the colour she wanted first visit, next time a trim up and maybe some extensions for extra volume??  
Hair Color by Lana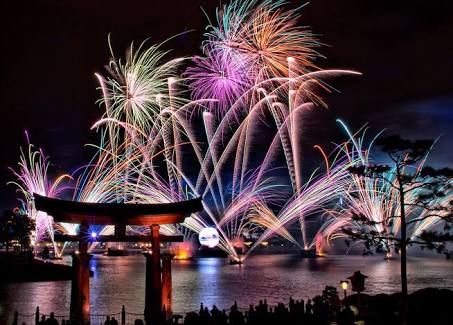 Our very best wishes to all our clients and friends for the holidays, we hope 2017 brings you all your deepest desires and a few fun surprises too!
our salon will close at 6pm 31/12/16 and re-open again at 10am 4/1/17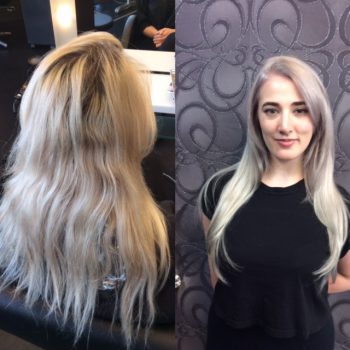 before                                   after
Great looking hair is brought about by a culmination of strong skills and high quality hair products,
both found in abundance at Gold.
Colour, Cut & Extensions by Lana