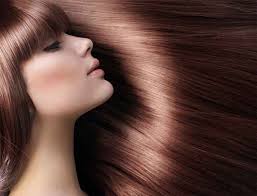 B.K.T Information.
Brazilian Keratin Treatment (BKT) is a revolutionary professional salon service
that for so many people becomes a real "game changer" when it comes to styling hair at home.
As it is a relatively new genre of hairdressing service (approx12 years since it's first commercial formulation)
BKT's formulas and processes have undergone many changes and refinements
and are still developing year by year.
Below, I will outline the effects you can expect from a BKT service
and hopefully dispel some of the myths too.
What is BKT?
Firstly, BKT is not a straightening service!
Rather, it is what we refer to as a "Smoothing Treatment".
You can expect a major reduction in your hair's frizziness and fluffiness and in many cases it will deliver a slightly straighter result but it can not be relied upon to achieve straight hair as would be the case when having a straight perm or Japanese straightening for example.

Who should have a BKT?
BKT is best suited to someone who regularly blowdries their hair straight as a support service.
After BKT you should find your blowdrying time reduced significantly and the
ability of your hair to hold and maintain the blowdried finish enhanced dramatically.
It is unrealistic to expect that after BKT you would not need to blow-dry your hair
and that it would air dry smoothly by itself, this is very important to understand and consider.
Does BKT damage the hair?
No, BKT does not damage hair but as it is a protein based treatment,
from time to time people feel their hair is less soft which is a characterization of any "protein" based treatment.
Keratin protein not only protects and strengthens hair but hardens it also.
The coating of Keratin along the hair shaft that is the hallmark of any BKT
provides a protective barrier against further damage as well as an insulation layer against humidity.

How long does BKT last?
Approx 3 months if maintained with a non Sodium Chloride shampoo,
If your shampoo contains Sodium Chloride we can not guarantee the treatment.
In many cases BKT has been known to be effective for longer periods
sometimes beyond six months but 3 months is considered average.

Will BKT effect my colour?
If your hair is salon coloured, depending on what kind of colouring you have ,
you may experience lightening, fading or a shift in tone (blondes becoming warmer for example)
and may want to set up your colour appointment very soon after your BKT,
please ask your stylist what might be the specific after-effect for your particular hair.

How much is a BKT service?
We categorize BKT into three different price points
These prices exclude Govt Tax (currently 8%)
Short hair: hair to the bottom of the ear lobes  23,000yen
Medium hair : bottom of the ear lobes to just touching the shoulder 28,000yen
Long hair from the shoulders down  33,000yen

We also reserve the right to add a minimum extra charge of 2,500yen to any BKT service for extremely
long hair and/or very thick hair where excessive BKT solution was needed to get the result.
As I mentioned earlier, BKT has undergone many formulation changes and refinements.
Gold's BKT formula is FDA approved.
Early BKT formulas contained very high levels of some dangerous chemical compounds particularly Formaldehyde.
High level Formaldehyde BKT solutions have been largely outlawed in most countries
but still seem to be available in much of South East Asia, India and the Middle East.
These high Formaldehyde formulas give a much more effective result, not only in relation to smoothing but also straightening too.

Some results I have seen on hair done in these countries have more of an appearance of chemically straightened hair as opposed to BKT in as much the hair treated never returns to it's natural wavy state and also often feels chemically damaged.
If you have had a BKT in another country, you must understand that the results achievable from our BKT are limited to the formulas we are allowed to use by law, Unfortunately if you have had BKT in any of those regions mentioned you may find our BKT less effective than you expect.

Any further question about the above or anything else please feel free to ask your stylist.
Thank You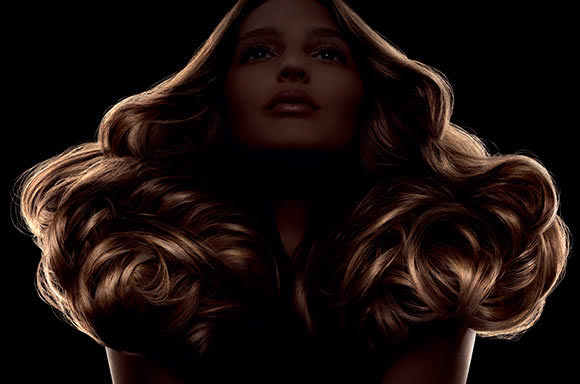 Shu Uemura's "Art of Hair" line debuts at Gold on the 29th of this month, we are really excited to be not only carrying their range of great haircare and styling product but also adding their premium, personalized treatments to our treatment menu. Shu Uemura's treatment line is like no other. Your stylist blends 3 separate conditioning, moisturizing serums into a base cream, each serum element is carefully measured in varied quantities, to create a unique treatment specifically tailored to your unique hair type, texture and damage level. This is the most bespoke treatment I have come across in my careers thus far and the results I've seen are fantastic! The calculation of the three serum elements is done through a special App on our iPad and the record is kept for future reference. To get everyone as excited as we are about this wonderful new service, Gold is offering a *50% discount on our Shu Uemura Personalized hair treatment, ¥3,250 (Normal price ¥6.500) *This offer is only available from March 29 till Friday April 13 2017 and is not available on Saturdays, Hope you can try this great treatment, we road tested it on each other and loved the results!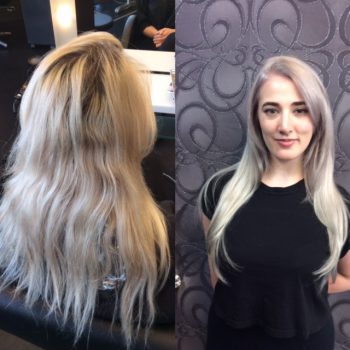 before                                   after
Great looking hair is brought about by a culmination of strong skills and high quality hair products,
both found in abundance at Gold.
Colour, Cut & Extensions by Lana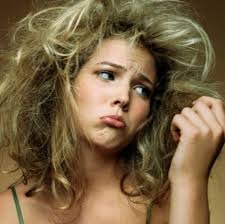 Ask almost any woman, especially those living 
in hot and humid climates like Tokyo over Summer,
what their most annoying hair issue is and frizziness will hands down 
be the most common answer. 

We all know what frizzy hair looks like. Formerly smooth, 
sleek hair morphs into something that looks like it has been hit 
with a few thousand volts, then deep fried.

But what causes it? Why does hair get frizzy when it's humid?

Humidity is the amount of ambient moisture in the air. 
The more humid the day is, the more moisture there is in the air.
Humidity often makes fine hair flat by weighing it down. 
If your hair is curly or has a lot of body, 
it can cause it to become bushy. Dry hair gets even frizzier.


Hair is made up of dead cells bonded together by proteins.
Being dead, hair does not produce moisture; therefore any moisture
has to come from an outside source like scalp oil or moisturisers. 

As hair becomes older and drier, the hair's surface becomes rough
which allows for better penetration of water into the hair.

Inside the hair is the cortex, which is made up of two different
kinds of protein, orthocortex and paracortex.

Both these proteins absorb water, but do so differently. 
When moisture causes them to swell, one expands more than the other,
which causes the hair to twist, leading to the waviness
that many women experience in humid conditions. 

Since everyone's hair has different amounts of ortho- and paraprotein
in their hair, its reaction to humidity can vary a great deal. 
Also, the overall condition of your hair and how dry
it is plays a large part in how it reacts to moisture in the air.

Avoid frizzy hair by keeping heat styling to a minimum,
use of a good conditioner regularly and by not over-brushing.
While this may help, you can't change the basic structure of your cortex.

That is where the use of the right styling products and
a good haircut can really contribute to your hair always looking its best.

Regular trims to remove split ends, the main contributor of 
the "rough" texture associated with Frizzy hair. 
Seek out styling products that add moisture and silicone which aids in
sealing the cuticle and smoothing away roughness.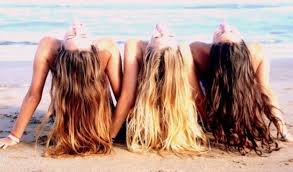 Protecting your hair from the Summer Sun.
Summer, a great time of year to frolic, relax and play, but hot, long summer days can really play havoc on your tresses.
Exposure to high temperatures, direct sunlight and U.V, humidity, chlorine and/or salt water…..well you get the picture.
The main complaints I hear over the summer are usually associated with dryness, frizziness and discolouration, but this need not be your reality with just a few small changes to your home hair care routine.
Firstly try to shampoo less, you probably feel like doing the opposite but frequent shampooing can rob your hair of it's natural oils leading to dryer, frizzier hair,
cut back on your shampooing whenever possible.
Next look at what you are currently using on your hair and consider if there are gentler options, many people switch their skincare products as they move into Summer, the same consideration should also be applied to your hair and the products you use.
Also re-think some of the harsher chemical services you may be planning until the Summer is over to minimise the impact those chemicals are going to have on your hair without adding the extra stress of Summer to the mix,
I'm especially thinking of processes like chemical straightening as I write this.
Condition, Condition and Condition!
Up the quality of the conditioner you're already using, perhaps switch to a "leave in" product for extra protection and if you are not already doing this, a weekly hair mask, bi-weekly if necessary will make a massive difference to how your hair feels after Summer has retreated and your tan has faded, don't let the biggest reminder of what a great Summer you just had be a head of dehydrated, bleached out, frizzy hair,
Oh, almost forgot a couple more things, leave your conditioner in for a MINIMUM of 5 minutes and try whenever possible to lay off the heated hair tools and allow yourself a natural dry, with the correct use of the right products and a few tips from your stylist, you should be able to achieve a look that embraces the casualness of Summer whilst still lending itself an air of sophistication.
Also before swimming pre-saturate your hair,  hair can only absorb so much moisture so make that moisture from the shower and not the pool or sea.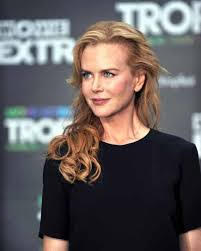 Is your hairstyle ageing you? 
It's not always that easy to readily identify a bad hairstyle, particularly on oneself and unless you have a 
completely butchered haircut, you probably think everything is going O.K with your current look. 
Ask yourself, when was the last time I updated my hair?
If it takes you more than a couple of seconds to answer that you may want to read on.
One common mistake is not getting your hair reshaped frequently enough.
On average your hair needs cutting approximately every six weeks.
This is not some arbitrary number but decades of experience has taught me that clients I see that have their hair cut with less frequency, say 8 weeks or more, invariably remark" I should have had this cut done weeks ago!" Which begs the question "How have you been looking these past few weeks?"
Just as Men over about 40~45 should be careful about the instant ageing effect of not shaving daily, designer stubble is best kept for the younger guy,
a grown out haircut that has lost it's freshness is something to pay particular attention to avoid.
Is your cut working for you, does it have a contemporary flavour to it?, even the most classic haircut can be given a fresh twist,
explore options with your stylist and remember, a change doesn't always mean you need to become a completely different person,
an enhanced version of who you already are is often  subtle and sufficient.
Styling tip, Try to keep a casualness to your styling, don't finish your hair off too perfectly,  
if possible, at the finish, use your hands a little more to place your hair rather than brushing it into a severe perfect finish,
Also, don't "over do it" with the hairspray, sexy, youthful hair moves.
The ultimate Ager
Colour is a category that I could write reams on but two things come to mind when it comes to hair colour that ages,
 1)  Make sure your base colour is not too dark, by a certain age, you should be careful using the natural colour 
of your youth as a reference to which colour you are going to use to cover those pesky greys.
As you age and your hair naturally lightens by an increase in grey, your skin tone also changes to balance that
so keeping it too dark not only creates a strong contrast as the new hair grows through, regrowth,
but likely  no longer suits your changed complexion/skin tone.
2) The same can be said of being too blonde, I recommend a darker blonde base colour with some light blonde highlights
which will look much  softer on a mature skin tone than heavy blonde alone.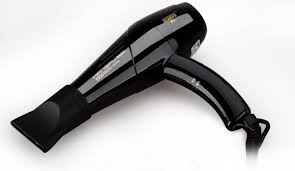 Producing a Salon quality Blowout.
I'm going to condense this tip into five very important steps, perfecting these will require the time you take and repetition using the steps below,
1) The right Blowdryer, I can't begin to imagine how difficult it must be to use a dryer with a heat and air flow that feels more like a summer breeze. You need at least 1800 watts of power and multiple heat settings. Use medium heat for pre-drying and high heat when you start working with the brush to manipulate the shape of the hair. Always finish with cold setting to close the cuticle and set in your efforts.
2) Nozzle, never discard this, the little accessory on the end of your dryer is invaluable, It is the key to getting enough heat on the hair to smooth whilst creating a buffer so you don't scorch it.
3)Round Brush, Straightens, makes ends flip, creates waves and builds body into fine hair. Remember to save time the larger the surface area, the quicker the result, brushes with vents save even more time!
4) Hair-clips. Keeps your layers separate allowing you to start underneath where any successful blowout starts. Also helps you to avoid over-drying sections leading to damage. If you need any of the tools mentioned above, just ask us and we can source the very best available to suit your hair and current hairstyle.
5)Last but definitely not least, correct styling products. Using the correct styling products for the desired effect and your hair type is invaluable to getting a really great result when styling your hair, there are so many products for everything from body building to smoothing that finding the product just right for you is something you should discuss with your stylist who can not only make a suitable recommendation but also show you how to use it to gain the maximum effect and benefit.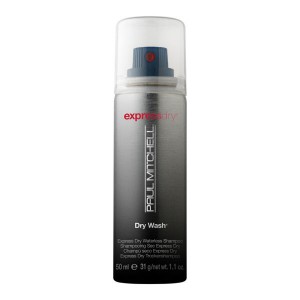 Ever went out for a big night clubbing, hitting the dance floors, getting your groove on, sexy dress, cha cha heels, hours spent getting your hair looking just truly fabulous, you know what I'm talking about?
Only to find that after a couple of dances/ hours inside a hot, sweaty club your hair looks anything but fabulous and all your hair styling efforts have gone south? 

Lots of great waterproof makeup on the market these days making sure no matter how hot and sticky things get, your makeup won't let you down.
The same unfortunately cannot be said for hair products, well at least till now.

I've started using a product by Paul Mitchell in a way that I'm sure they never intended. 
Paul Mitchell's "Express Dry" is a modern take on a dry shampoo, those are the products designed to freshen your hair without washing it, 
basically a fine powder is applied to mop up perspiration and scalp oil so as to extend your frequency of shampooing a further day or two.
Great for anyone who travels a lot or convalescing in hospital.

Anyway, it occurred to me lately, if these dry shampoos, like express dry, do such a good job of mopping up oil and moisture from hair that needs to be shampooed, how about putting it in the hair when its clean and dry so when the perspiration or natural oils start making an appearance, 
the dry shampoo takes care of the issue before it starts? Guess what, this work a treat! 
Just spray it all throughout your hair, paying particular attention to the underneath hair and the root area that usually gets the hottest and sweatiest
and just wait and see what a difference this little idea makes to how your hair looks as the dance floor heats up!

If you find that using this product robs your hair of shine and lustre there are plenty of shine sprays that can be used in tandem with Express Dry to combat that effect. 
Just finish you application of Express Dry then give a light misting of shine spray like Glimmer Shine by Moroccanoil to replace the gloss, it's that easy! Needless to say, you can use this trick also on any sticky days to help combat the effects of humidity and or the sweaty train rush hour!

A style saver, particularly for anyone with fine hair.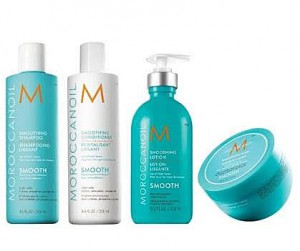 New range from our friends at MoroccanOil, "Smooth", got unruly hair that just won't sit down and behave itself, your best blowout efforts just frizzes out and fluffs up within minutes of subjecting it to the ambient humidity that's already started and will be with us at least till October? 

Well the industries number one product line for smoothing hair just turned up the heat in this not insignificant hair issue with their new line "Smooth" and early reports are that it really lives up to it's name.

The line includes a 300ml shampoo, 300ml conditioner, 250ml Smoothing Mask and a pre-blowout 300ml Smoothing lotion that seals and protects.

So to spare you all the marketing hype may I just suggest that if you struggle with frizzy or fluffy hair, particularly as the humidity builds, give "Smooth" a try and
see if it brings you any joy, and if you're not happy with the result after the first few washes, bring it back in and we will swap it for another product in the MoroccanOil line. 
No risks with all the glory.
#hairdresserstokyo,#hairsalonstokyo,#morroccanoil,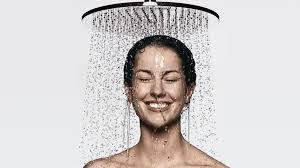 O.K., so before you hit the beach or start pool crawling, 
pay a little thought to how best to protect your hair from the potentially hazardous cocktail of highly chlorinated water and the summer U.V rays.

The very first thing to remember before you go swimming anywhere and this includes the beach
is that your hair only has the ability to absorb a certain amount of water. 
So taking this one small fact into account, it is of the upmost importance that you fill your hair with
the least damaging water you can find.

For anyone who finds it a little extreme to wet their hair with bottled water, don't laugh, 
I have a good friend who does this religiously before she swims, the water from the shower is certainly
less chlorinated than what is used in pools so I recommend you wet your hair completely with the
shower water before entering the pool or ocean for that matter.

After your swim, once again rinse your hair thoroughly to remove any pool water that may have
leeched it's way into your hair, this step is also good for getting the pool water off your body, thus
protecting your skin.
Another useful tip is after pre-wetting your hair, apply a liberal amount of hair serum, we like
Moroccan Oil for this task. 

The silicones found in the serum will aid in sealing the hair from penetration of the chlorinated water.
After your day poolside it is essential that you shampoo your hair and condition it well, 
by well I mean leave the conditioner in your hair at least 5~10 minutes.

Alternatively use a hair mask if you have one available. Never allow saltwater or chlorinated pool
water to dry into your hair and sit there overnight!