Straightening / Smoothing
Inkarami "Tokio" treatment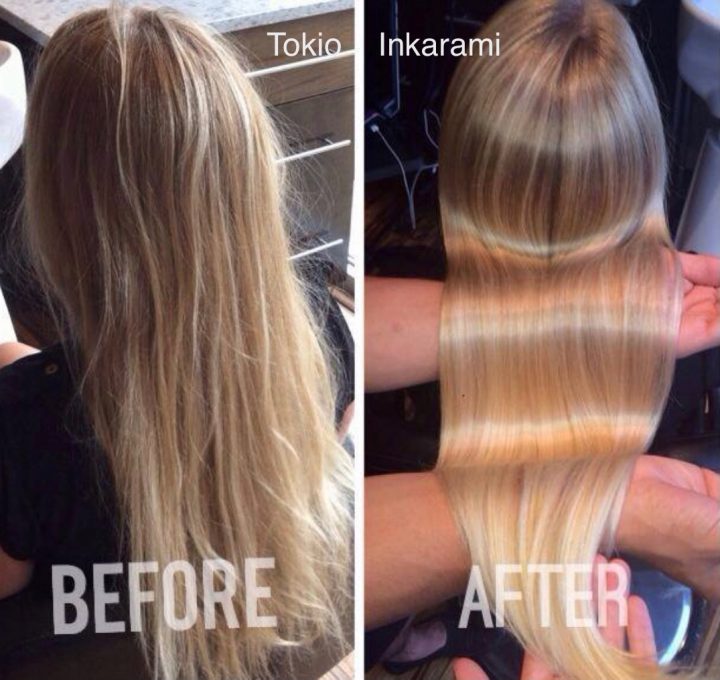 Over the last few months Gold has also introduced a deep restructuring hair treatment with results that are nothing short of spectacular.
So many treatments available provide great results when finished in the salon only to find the hair return to feeling course and damaged after a shampoo or two at home.
Tokio is very different in this way as it contains a patented protein that adheres itself to the inner cortex of the hair for up to a month.
Multiple Tokio treatments often bring hair to a feeling of suppleness and smoothness that only Brazilian Keratin has been able to achieve until now.
A few clients who are in every three to four weeks and have now been having a Tokio treatment every visit over the past couple of months ( approx 3~4 treatments now), have found their hair dramatically smoother and honestly, now not in need of the same treatment each visit, almost as though the hair has absorbed fully the Tokio proteins and no longer currently needs any further "topping up"
We may need to occasionally apply another Tokio treatment in future but in some of these clients cases, right now it of no necessity or obvious benefit,
This I've never seen from another conditioning treatment, ever!
The performance of the treatment will be enhanced using the Tokio home system, Shampoo and conditioner/treatment,  but even clients just using other high quality products have been able to achieve this level of result, very exciting for us and a real game changer when it comes to creating beautiful hair.