Straightening / Smoothing
2018's color of the year, Ultra Violet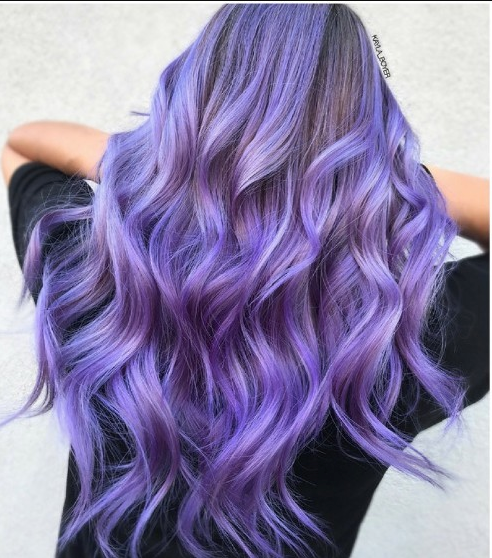 It's complex, contemplative and mysterious, Ultra Violet conjures up visions of the cosmos, the intrigue of what the future holds, discoveries beyond the now. The night sky is vast, limitless and symbolic of what is possible and constantly inspires our primal desires to pursue a world beyond our own.


The enigma of purple, long a symbol of counterculture, unconventionality, and artistic genius. Some of the brightest stars to shine on our life's, David Bowie, Prince and Jimi Hendrix celebrated shades of Ultra Violet as personal expressions of individuality. Nuanced and full of emotion, Ultra Violet symbolizes experimentation, non-conformity and enhanced individuality.


Throughout history, there has been a mystical somewhat spiritual quality attached to Ultra Violet. The color is often associated with deep practices of the mind, offering a higher vibration to those seeking refuge from our current over stimulated world. Purple toned lighting in meditation rooms and other gathering places energizes and inspires connection.
Though it may not be for everyone, we say, bring it on for 2018!
(photo Delightfull )
#goldsalontokyo #coldcolors #hairtone #haircolor #color of the year 2018 #ultra violet #funcolors #welovewhatwedo #tokyo haircut #undercut #omotesando  #hair #texture #instahair #instasalon #hairsalon #blonde color #haircare #shu uemura #instalike #english speaking hair salon #instaphoto #omotesando #tokyo hair salon #japan #tokyo hairdressing #top hair salon tokyo #hairtreatment