Star Product
Shu Uemura at Gold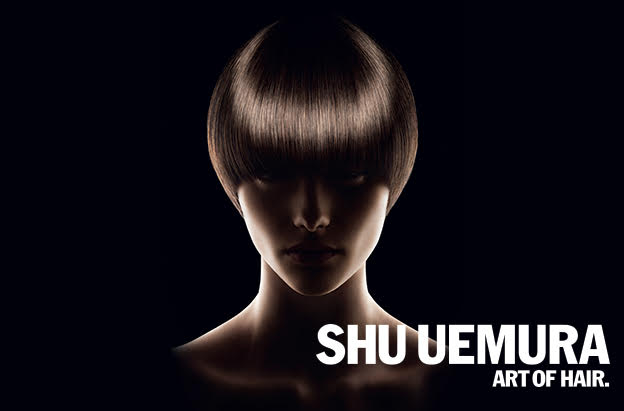 World famous celebrity make-up artist Shu Uemura was a prolific figure in the world of beauty.His career spanning over 7 decades saw him as a young man, put aside his ambition to be a painter/artist and instead train as a hair and makeup artist.
Shu eventually went  on to achieve professional success after moving to  Hollywood and adding stars of the 50s and 60s such as Shirley MacLaine and Frank Sinatra , Lucille Ball and Edward.G.Robinson to his resume, sealing his fate as a makeup artist of world renown.
On returning from Hollywood to Tokyo in 1964 he soon established his own makeup college to teach the techniques he had acquired in his years in the film industry.
His next move was to open his own makeup boutique on fashionable Omotesando. His makeup line and particularly his facial cleansing oil, became an overnight sensation, indeed today, one bottle of shu uemura cleansing oil is sold every 6 seconds.
In 2004 L'Oréal bought control of shu uemura to expand the brand globally leading to the development of shu uemura "Art of Hair" product line positioned as an in house alternative high end brand to compete alongside L'Oréal's other elite, long selling range "Kerastase."
Although the product line bears the name of the brands Japanese founder, shu uemura "Art of Hair"is wholly developed and manufactured in Europe.
The line has been very well received in top salons in the U.K. , U.S and Australia.
Those markets have enjoyed using this great brand for over four years now, strangely L'Oréal has only decided to release the brand in Japan 4 months ago.
Gold was one of the first salons to take on the range in Japan and the results we have seen coupled with valuable feedback from our clients using it regularly at home,  has been extremely positive.
There are four different product lines within the haircare range with something to suit all hair types and textures.
shu uemura's in house personalized treatments are in my experience, second to none.
A diagnostic app is used to create the correct formulation for your treatment.
The treatment is based on a masque with 3 unique master serums added in different proportions dependent upon the individual's hair type, texture, source of damage( environmental, chemical or both) and desired look to be achieved, making the treatment not only something to repair damaged hair, but also setting it up for the desired finish of the hairstyle.
This is the first treatment I have come across that seeks to not only repair the hair but also prepare it for the styling to come after.
The home styling range at present is not as complete as it is in other markets, it's not always easy to get everything approved here on time, but that being said, there are some nice smoothing products and a couple of other peripheral products, but that line up will in no doubt increase over the coming months.
So anyone looking for a luxury level hair treatment or just some great, new haircare for home, I strongly advise you to talk to your stylist next time you're in the salon to find out which shu uemura products would be right for you.






















#updostokyo #best hairdressers#bestsalontokyo #blondehairtokyo#Brazilian keratin tokyo #english speaking hair #ex-pat salons tokyo #foreign hair salons #haircolourtokyo#haircolour tokyo #haircuts tokyo #hairdressers in tokyo #hairdresserstokyo#hair extensions Tokyo #Paul Mitchell Tokyo