Others
struggles with Static Electricity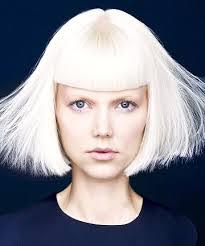 This months hair tip is an apt one for anyone who struggles with Static Electricity in their hair at this time of year,
those of you with longer hair that you blow out will get exactly what I'm talking about, although just about anyone with hair on their head will find
this pesky little hair issue rear it's ugly head during winter and especially in February.

It all comes about as a sign of decreased ambient moisture levels leading to lower moisture in hair and skin also.
Moisture goes hand in hand with volume, movement and curl so without it, those three attribute are very difficult to create in your hair.
Firstly, it might be time to switch up your home hair-care to one with a greater moisturizing effect, we like Shu Uemura's Urban Moisture
line, enriched with Moringa and Red Algae, your thirsty hair will feel like it's found it first Oasis after wandering aimlessly across an
unforgiving desert.
Try not to over dry your hair, leave it slightly damp if your lookallows. If it happens through out the day a fine misting of water,
spray it in the air above you and let it gently fall , don't aim directly at your hair should do the trick, canned Evian water works
beautifully too!
Avoid plastic combs and brushes, use Ionic blow-dryers and finish with a light spritz of a shine spray or serum works wonders too, as does
hairspray, I usually spray in onto my brush then run it through freshly blown out hair to finish.
As most places in Tokyo are heated by reverse cycle air conditioning,
easily the driest, most moisture sucking way to heat any space, the use of humidifiers are essential!
Hit one of the many discount electrical shops or any Don Quixote and buy the one with the largest volume water tank, you'd be surprised how
much water the air in your space will absorb.
#goldsalontokyo #haircolor #smoothie #color #blonde #hair treatment #haircut #longhair #longlayers #haircut #hairsalon #omotesando #tokyo hair salon#tokyo using #haircare #brazilian keratin treatment tokyo #bondpro #wellacolor #static Electricity