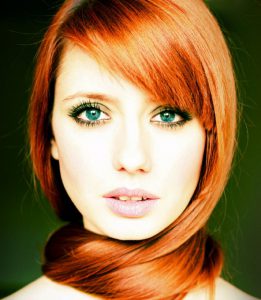 Now that the cold, dry winter air has had its way with your hair, here's a few tips to put some Spring ( sorry, I couldn't help it) back into your locks.
Firstly start by getting your hair trimmed, no I'm not talking in inches, well not unless your looking for a real makeover , but even the lightest trim to remove any and all split or dry ends will make a massive difference to the overall appearance and vitality of your crowning glory.
Switch up you shampoo and conditioner, that rich moisturizing combo that served you so well through the dry, thirsty winter months may,  going forward, be your worst hair enemy.
With increasing humidity from now and into summer your hair will need less, not more moisture. A move to a normal hair or even an anti frizz formula would be a good idea to battle fluffier, frizzy hair that's the hallmark of summer humidity, especially in this town!
The days are getting sunnier so why not your hair? If you normally get highlights why not try some Balyage instead, a hand painted lightening technique that gives your hair more of a beachy, sun kissed look. Balyage's more subtle effect grows out a little more naturally than say foil highlights do, ask your stylist next time your in the salon if Balyage would work for you.
With the lovely spring weather it's only a matter of time before the rainy season is upon us. Arm yourself with anti frizz, smoothing serums. Use on wet hair before you start your blowout as a heat protectant and a little after it's dry again to seal in your finished look and lock out any ambient moisture.
If your hair is longer, sometimes the only plan of attack may be to put it up, even a simple ponytail, braided then wrapped around itself and pinned into a chignon can deliver you an instant elegant, smooth look that allows you to leave home with a more  tamed, "I'm ready to take on the world" kind of demeanor.
Use a couple of bobby-pins to secure any stray bits that don't make it all the way back into the pony, try some that are accessorized with flowers to ramp up the spring vibes. You don't need to spend a fortune, I've seen plenty of cute ones in pharmacies and even the odd 100Yen shop.
#haircolor #smoothie #color #blonde #hair treatment #haircut #longhair #longlayers #haircut #hairsalon #omotesando #minamiaoyama #tokyo hair salon#tokyo using #haircare #brazilian keratin treatment tokyo #bondpro #wellacolor #balayage #manicpanic # highlights tokyo #olaplex tokyo #hair extensions tokyo