Others
Crank up the aircon,its going to be a scarcher!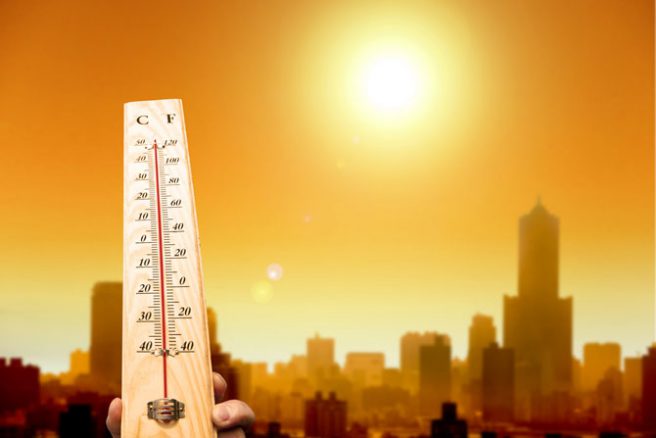 Let's face it, most big cities are somewhat hell on earth during the summer and Tokyo has to rank pretty highly on the discomfort scale.
High temperatures coupled with steamy humidity, some of it natural, a fair bit of it man made, with every single room across this city of well over 10 million people, give or take a few million, running air-conditioning 24/7, the resulting heat island effect exacerbated in recent years by ill considered rampant construction development takes its toll.
It's commonly believed that since Shiodome was built at the end of the last century, average temperatures have risen in summer by approximately 3 degrees Celsius due to the blockade those building have effectively created between the cool breezes coming off Tokyo bay that once blew across much of Minato and Chuo wards but now stops abruptly at the wall of skyscrapers that constitutes the Shiodome business district.
Can't stop the city I guess??
On the plus side, there are countless drink vending machines to be found on most city blocks so keeping yourself hydrated is never a challenge, most wards have an Olympic length pool that you can use inexpensively, no jewelry or tattoos allowed so leave it in the lockers and cover any tattoos with a leg or arm supporter found in most chemists or a little waterproof medical tape, if it's small enough, should do the trick, I know, it's an anachronism but it's Japan and out of some misplaced fear that the Yakuza has taken to recruiting foreigners these days, it's still a no no.
Beaches, well I'm from Sydney originally so to say I'm fussy would be somewhat of an understatement.
I've searched far and wide and the best tips I can give anyone seeking a nice day at a relatively clean beach would be Onjuku in Chiba, about a 90minute drive from central Tokyo or in the opposite direction, Shimoda in Shizuoka prefecture, about a 3hour drive, check out Ohama and Tattanohama outside of Shimoda township for white sand, clean clear ocean and gentle waves to frolic in.
There are many other beaches to be found closer to Tokyo but as I said earlier, I'm fussy! Those beaches mentioned can also be accessed by train but those details I'm no expert on, I'm sure there's plenty of info online to help you there.
Hope this gives you some inspiration to find a little slice of sandy paradise to escape the sizzling summer city heat.