Hair Extensions
#theperfectbun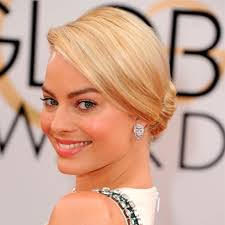 Tokyo's Summer season still has a fair degree of unpredictability about it so it's sometimes necessary to "weatherproof" your hair against wind, rain, humidity  and other adverse hair conditions. Nothing gets your hair back under control like a well executed bun. This is one of the simplest styling options and I'm sure many of you are rolling your eyes about now exclaiming "As if I don't know how to do a bun already"

That may very well be the case but I'm going to give a simple step by step guide to creating a perfect bun knowing that if anyone picks up even just one of these points,  their hair is guaranteed to look better and I have made the world a somewhat more beautiful place to inhabit.


Step 1 
Cleanse your hair with a rich, oil/moisture based shampoo and conditioner, we love Moroccanoil's Smooth for it's ability to keep hair smooth and sleek.


Step 2 
Run a little blow drying styling creme through your hair like Moroccanoil's "Smooth styling creme" then with a large paddle brush, start drying your hair making sure to direct the airflow down the hair shaft to achieve maximum smoothness. When your hair is completely dry, add a small pump of a styling serum to your hands and smooth through the lengths of your hair, taming any fly-aways.


Step 3
Using a soft bristle brush, smooth your hair back into either a low or high ponytail dependent upon where you would like your finished bun positioned, lately I'm fond of the lower bun positioned slightly off to one side.

Secure with a strong hairband or bungee ( avoid elastics at all costs),  then start twisting the ponytail and it will automatically wrap around itself at which time you secure with bobby pins or your favourite grips.


Step 4
Finish off with a light mist of hairspray and a little extra sprayed on your hands to smooth over your finished look with your flat palms, now your ready to hit the streets on your terms!
#hairsalonstokyo,#foreignhairtokyo,#englishspeakingsalonstokyo,#smoothhairtokyo