From our Newsletter
Trending for Winter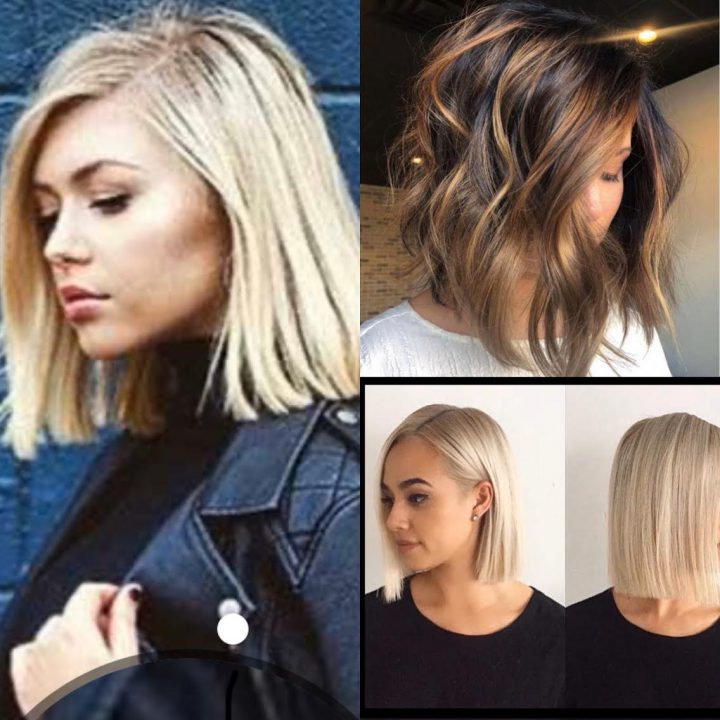 Even though walking the streets of Tokyo, looking in magazines, checking social media or watching the latest movies usually confirms that hair trends,
both in regards to length and colours, are a myriad of possibilities,
some looks bubble up to the top and I guess confirm a loose trend,  perhaps " theme" might be a more apt word choice?
A perennial favourite that is making a strong comeback this last week or two would hands down be what's currently termed a LOB ( long bob).
Cut to just sweep across the collar bone, nothing screams Chic as loudly as this look,
I've done 3 in the past two days on women giving up several inches of hair to this look and in all 3 cases the transformation was nothing short of stunning.
From long slightly disheveled casual hair( one of my favourite looks) to instant Sophistication and worldly ness,
Lob is such a very simple haircut  but I'm sure it's in that simplicity,  the impact is derived.

All one length or teamed up with a heavy bang or side swept half fringe,
this haircut punches way above its weight for the shear impact( pun intended) that it gives its wearer.
The Lob is perfect for winter scarfs and high necklines that often make longer hair,  appear messy and unkempt.
A definite must for anyone wanting to shake things up with their long hair but don't want to overcommit, no need to grow the cut out before growing it long again, just let the existing LOB return to the long hair you love again as it grows effortlessly out, it's really that easy and to top it off, if it's cut to the correct length, it's still easy to do a pony for the gym or tie up on those days you just feel like wearing it back.
Colour, well we've just lived through the best time in history for having a dirty big regrowth. Call it root shadow, call it O'mbre, call it anything you d*#n well please, I'm just so glad to call it over and see it making a hasty retreat.
Honestly like many trends, it was fun for five minutes but I'm truly so over it.
Nice to now see more of a gradation coming back into Highlighted and Balayage looks.
Very gentle fine lightening to root area gradually building up down  the hair length to more stronger, bolder colour results.
Winter is often more about warmer toned hair with silvery, platinum tones giving way to buttery golden blonde, cognac hues, not to mention the strongest current trend "Bronde"( Bronze blonde)
So whatever your colour may currently be, there's always something we can do to mix it up a bit for you, just ask next time you're visiting your stylist at Gold, we're never short of ideas to create a little ( or big, for that matter) change.