Straightening / Smoothing
Japanese straight perming, not like before!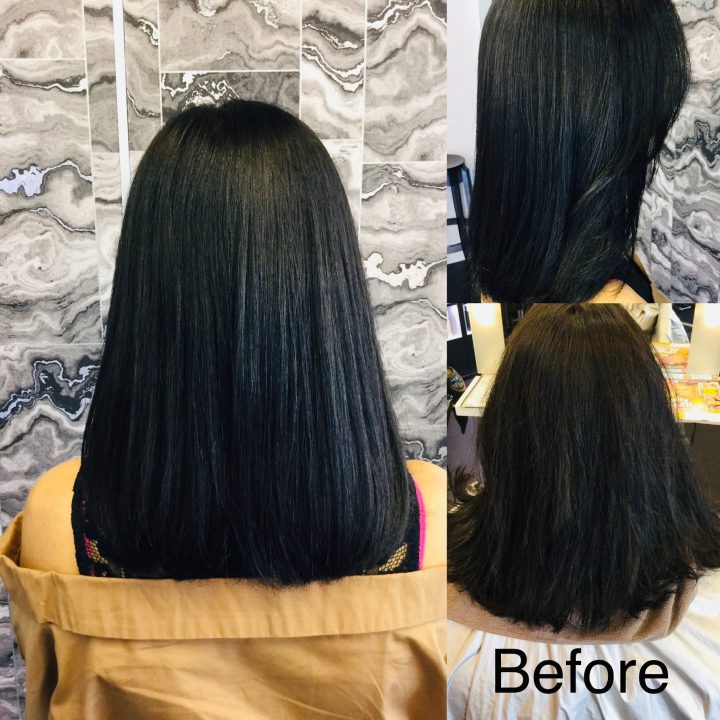 Japanese straight perming has been with us since the early 90s.
My experience and understanding of this particular technical service until now could be summarized as thus
* Makes hair extremely straight, often referred to as "Pin Straight"
* Can be highly damaging if not used carefully and should never be used on highly lightened/ bleached hair
*  Delivers Permanent results that grows out, not wash out
Well, until a very talented hairdresser, Yoshiko Kubo joined our team in Azabujuban, I would have adhered to those three beliefs.
It's now apparent to me after watching some of the amazing transformative results that Yoshiko has been achieving on her clients that apart from the permanent results of Japanese straight perming, I have been wrong in my view of what is achievable with JP straightening.
Yoshiko recently returned from New York where she had been living for the past 20 years.
During that time she worked with the leading Japanese manufacturer of straight perming solutions, Milbon, in the capacity of educator.
Milbon does not allow any hair salon to use their straight perming system until they have been trained and certified, this was Yoshiko's position with that company. So to say that Yoshiko is a highly qualified Japanese Straight Perm technician would be somewhat of a gross understatement, Until I observed Yoshiko's work, I have never seen another hairdresser that works with this kind of formulation in such a nuanced way to get the results Yoshiko can achieve.
Until now, anyone requesting straightening or smoothing that can still get body, bounce and curl into the hair would be told to try Brazilian Keratin Treatments as JP straightening would only give you a flat, overly straight result, same recommendation for anyone with highly processed or bleached hair.
I have seen results I would not have previously believed possible on recent clients of Yoshiko's after she has straight permed their hair, frizzy, over processed hair suddenly silky and smooth.
Thick, fluffy, natural curly hair with frizzy tendencies now sleek, smooth and bouncy, not anything I would of thought possible before with JP straightening.
As much as I'm a great advocate of Brazilian Keratin, it is not without its limitations.
For some, a more permanent smooth/straight result that has alluded you till now is something I'm confident Yoshiko can produce. If this is of interest to you please book her for a consultation.
Yoshiko Kubo is in attendance at Gold from 10am ~6pm Tues, Wed, Fri & Sat.